Odoo ERP Implementation
Odoo is an enterprise resource planning (ERP) Targeting companies of all sizes, the application suite
includes billing, accounting, manufacturing, purchasing, warehouse management, and project management. SoftGrow is an official partner with Odoo who will guarantee the success of Odoo implementation project.
We possess industry's best Odoo developers and expert research team to deal with different Odoo modules for various industries such as education, healthcare, construction, hotels, and much more. We are keen to utilize the ultimate benefits of ERP to your business. Also, we are experienced in Odoo ERP maintenance and support
Our service includes:
ERP implementation and customization.
Support.
Testing.
Design.
Documentation.
Integration.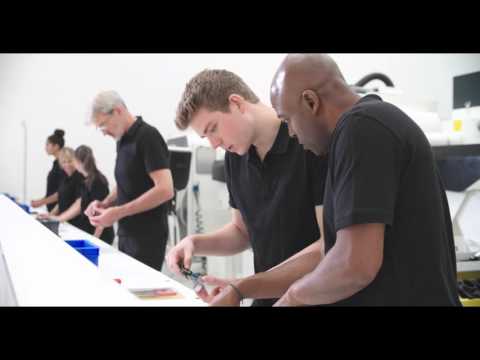 Odoo ERP Modules:
CRM
CRM module helps to boost the sales performance through better customer service & building a healthy relationship with customers. All the stored details of customer are available in CRM module
Accounting
Finance and accounting module managed the inflow & outflow of money. and keeps track of all account related transactions like expenditures, Balance sheet, account ledgers, budgeting, bank statements, payment receipts, tax management. Financial reporting is an easy task for this module of ERP. Any Financial data that is required for running the business is available with one click in Finance module.
Human Resources
Human Resource module helps the HR manage employee information, track employee records like performance reviews, designations, job descriptions, skill matrix, time & attendance tracking.
Sales
Typical sales process includes processes like Sales queries analysis & handling, quotation drafting, accepting sales orders, drafting sales invoices with proper taxation, tracking pending sales order.
E-commerce
e-commerce platforms can access information faster and easier. Businesses can then process better analytics and reporting which help identify customer trends and where companies need to dedicate more attention. it also may shed light onto low customer retention rates if integrated with customer relationship management software.
Purchase
purchase modules take care of all the processes that are part of procurement of items or raw materials that are required for the organization.  Purchase module consists of functionalities like supplier listing, supplier & item linking, sending quotation request to vendors, receiving & recording quotations, analysis of quotations, preparing purchase orders.
Manufacturing
this module is a great help for manufacturing industry for delivering products. This module consists of functionalities like production planning, machine scheduling, raw material usage, (Bill of material) preparation, track daily production progress production forecasting & actual production reporting
 Inventory
It automates and optimizes the stock management and replenishment processes of a company, based on the historical order data, giving it the opportunity to optimally prepare the stock for future sales, reducing at the same time the risk of overstock and the number of call-backs of orders.
 Point of Sale
customizable module to help gets exactly what you need for your business. you will find more back-office automation and front-end process integration your business can react quicker in the marketplace and make better business decisions. Your business runs real-time; so, having a solution that runs real-time is a must.
Restaurants
a solution designed only for your call center F&B delivery orders including quick service, online order tracking, complaints follow-up and provides you with the best hotline ordering service with the ability to customize your delivery fees based on delivery zones or order amount.
 Project Management
Projects Management ERP software module gives specialized planning and tracking tools designed to meet the needs of engineer and manufacturers. Increased on-time project completion, Improved profitability and customer satisfaction-based estimates and quotes
Fleet Management
Distribution companies which have their own car fleet need a flexible and efficient tool (FMS Fleet Management System) for their administration. The car fleet module is indispensable to a fleet manager, to increase profitability, the availability and efficient use of the company's cars.
Real Estate
Our Real Estate Management System runs buy, sell and renting property records and facilitates dealers to search anytime on relevant categories to meet dynamic customer demands. With all your data stored on the server, you can access it anytime, anywhere geographically. The purpose of this software to replace daily manual tedious work of managing property leads.